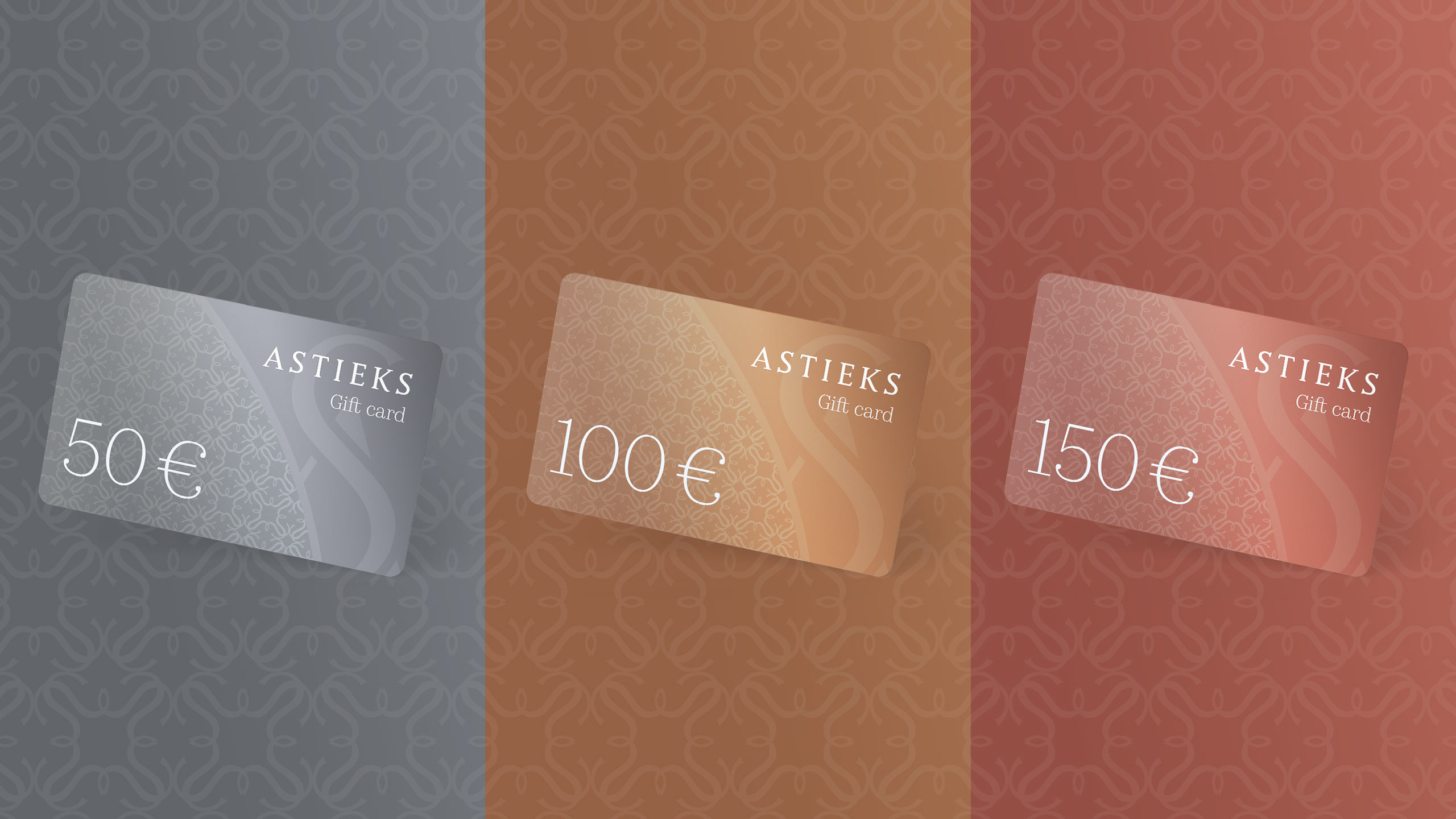 Gift Cards for Astieks Online Store
Objective: to develop gift cards in three denominations for the Astieks online store.
Idea
For easy distinguishing between different denominations a specific color was selected for each. We also developed a pattern in the form of a monogram logo. In general, this solution is easy to adapt to other denominations that might be created in the future. If necessary, not only colours, but also a pattern can be changed.